Written in 1992, Joseph, Oregon:
By Lorae Ireland

Visited the cemetery this evening. In a surreal twilight, the giant harvest moon glowed over the valley of Old Chief Joseph. Below, in the tidy area above the town, the bodies of the dead were laid out in neat little rows, to be ever-so-carefully mowed around year after year.

Not for me. I want to be buried in a wild place, where the weeds and grasses grow freely with the wild flowers as the wind whispers in the pine trees and coyotes come to slink and sniff around in the night.

My heart is always in the wild places, even as I work, a slave in front of a computer. I know where my soul lives, and I long to be free.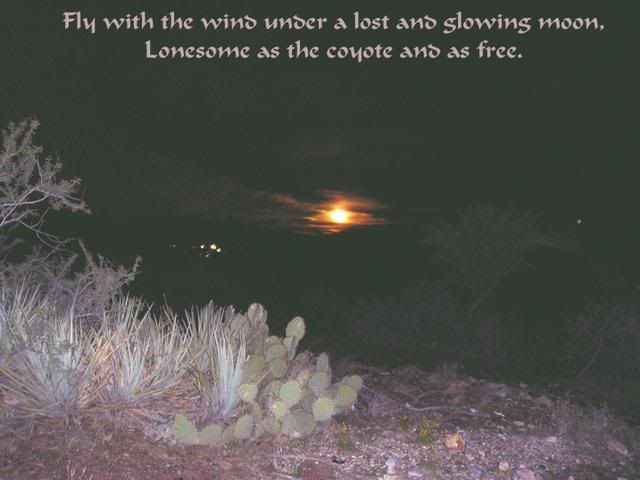 Text and photo by me
Last edited by lorae (Thu 6th Jan 2011 05:32 pm)